Happy Release Day to Samantha Towle and her new book WHEN I WAS YOURS!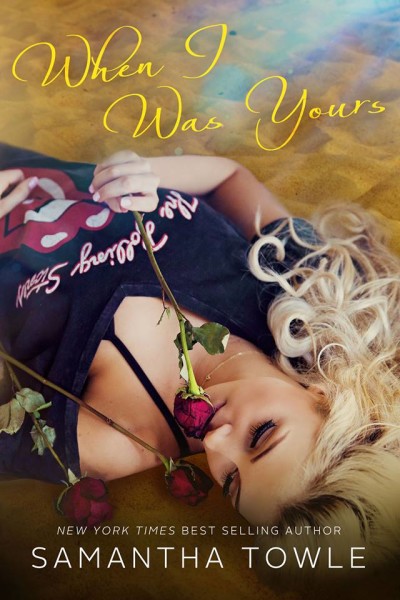 "What?" I stared back at him, unblinking.
He moved closer, taking my face in his hands. "I love you, Evie. I look into the future, and the only thing I see clearly is you. Marry me."
What's an eighteen-year-old girl who was madly in love with her nineteen-year-old boyfriend say?
Twenty-four hours later, I married Adam Gunner at a Vegas chapel to the sounds of "Livin' on a Prayer" by Bon Jovi. Not the best omen. I get that now.
Then, exactly one week later, I left him. I walked out, leaving behind my wedding ring, annulment papers, and my heart, and he never knew why.
I haven't seen him since. Not in ten long years.
Now, he's here, standing before me. Looking at me with nothing but hurt and hatred in his eyes, he wants answers.
Release Date: November 10, 2015


REVIEW:
When I Was Yours
by
Samantha Towle
My rating:
4 of 5 stars
4 stars!
When I Was Yours
is a book I've been looking forward to for a while. This is a second chance romance, and it's angsty, heartbreaking and emotional. I love all of Samantha Towle's books, and although this one wasn't my favorite, it was still enjoyable for me.
Adam and Evie had an epic year of romance when they were younger. They fell in love fast and hard, and even though they were young, they were happy and in love. They knew for sure this was the real deal. So they got married. She was 18, he was 19, and they were determined to make it work. Then a week later, Evie left. No explanation, just her rings and annulment papers left behind. Adam looked, but couldn't find her.
They've been apart ten years, and neither have moved on. Not in the way it counts. Not in the heart. Adam wants answers. He needs closure on why Evie left him… but she doesn't think either are ready for her to give him those answers.
The truth is a hard thing. He might think he wants the truth, but honestly, if he has it, I think he'd realize he never wanted it.
The truth can hurt, and this one would hurt him like a motherfucker.
Past Adam and present Adam are so different. I loved young Adam, he was the best… Adam now- well, he has his moments. I understand why he is the way he is, thats for sure. Evie is great and even though I wanted to yell at her to come out with it already I still liked her a lot. The main reason this wasn't a 5 for me was because it was fairly predictable. I was able to tell pretty much straight away why Evie left. I understood and sympathized with her reasoning, I just wish it would have been a little harder to guess.
If you're looking for a feel good love story, this probably isn't the book for you. It takes a lot of heartache and angst to get to the happy. I did love the way the story ended and I love Towle's writing, so this gets a 4 star rating from me.
View all my reviews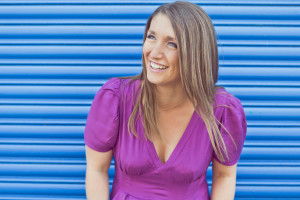 New York Times, USA Today, Wall Street Journal and international bestselling author Samantha Towle began her first novel in 2008 while on maternity leave. She completed the manuscript five months later and hasn't stopped writing since.
She has written contemporary romances, THE MIGHTY STORM, WETHERING THE STORM, TAMING THE STORM, TROUBLE, REVVED and REVIVED.
She has also written paranormal romances, THE BRINGER and the ALEXANDRA JONES SERIES, all penned to tunes of The Killers, Kings of Leon, Adele, The Doors, Oasis, Fleetwood Mac, and more of her favourite musicians.
A native of Hull and a graduate of Salford University, she lives with her husband, Craig, in East Yorkshire with their son and daughter.