Heart-Shaped Hack
by
Tracey Garvis-Graves
My rating:
5 of 5 stars
5 stars!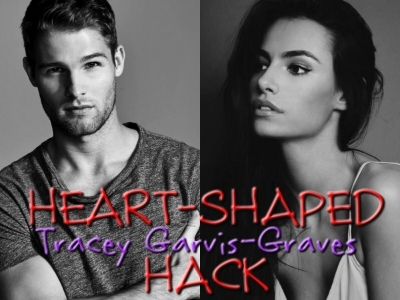 It has been a while since I've read a book thats kept a constant smile on my face.
Heart Shaped Hack
was just the book I needed! It was so different than the other Tracey Garvis-Graves book I read, but just as good! Maybe even better! It had romance, comedy, and even some suspense. The writing was fantastic and it was all around a wonderful 5 star read for me!
Kate gave up her law career to run a non-profit food bank. She wanted to make a difference in the world and this is where she feels like she really can. The thing is, the food bank is struggling. Then she gets this anonymous donation twice in a row that turns things around for them. She finally catches the donor. His name is Ian and he's a hacker. The way he obtained the donation wasn't quite legal, and Kate knows this is not good, but there is just something about Ian she can't help but be drawn to.
"What are you saying? That you're a thief who steals from other thieves?"

He wrinkled his nose and it was adorable. Stop! Thief!

"It sounds so distasteful when you say it like that. I prefer master appropriator of ill-gotten funds. You can call me master for short."
Ian eventually wears her down after spending some time around her and gets her to agree to date him.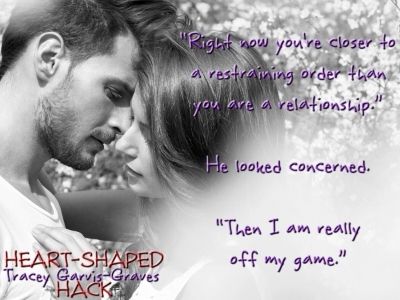 I loved Ian and Kate's relationship. They were the most fun couple. Their back and forth banter made the book for me. Ian is just the type of guy Kate has been looking for. Kate is a heroine I respected. I loved that she followed her dream of doing what she wanted to help the greater good and didn't just stay at a job for the money. She also didn't settle for a relationship with someone before Ian because it was easy or convenient. Those are some amazing qualities for a woman to have.
With Ian's job, it's very rare that he settles down in any particular place. This makes dating/relationships difficult. He only gets serious with a woman when he really feels it. And he feels it with Kate. Their love is a beautiful adventure.
"How can it be this good every single time?"


"Maybe it's us."


"Maybe it is."
As fresh and fun as this story was, there is a moment towards the end that completely stopped my heart. I was in a state of shock for a few minutes, but thankfully things cleared up pretty fast.
Heart Shaped-Hack
is listed as book #1 but there is absolutely no cliffhanger. This could most definitely be read as a stand alone, but I wouldn't count on it. I mean, who isn't going to want MORE Ian and Kate after reading this?

Any book that can make me smile and laugh so much deserves 5 stars, especially when the story is strong and the writing is great. If your looking for a feel good, fun read that will keep a smile on your face, this is one I highly recommend!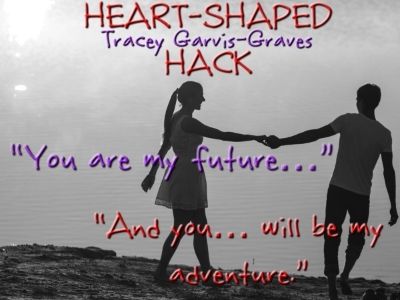 View all my reviews