Thief
by
Tarryn Fisher
My rating:
5 of 5 stars
5+ Perfectly Imperfect Stars!
I loved this book. I hated this book. I loved this book. I hated this book. I loved this book.
Okay, you get it. Tarryn Fisher can mess with your mind like no other. Her writing is incredible. Her characters are unforgettable. No surprise, this was a 5 star read for me. I would give it more than 5 stars if I could... SO many feelings SO many emotions. I've struggled to write this review, collecting your thoughts on a book like this isn't easy, but here ya go!
Thief is written mostly all from Caleb's pov. It takes place ten years after the Opportunist, and has many devastating flashbacks into the past. Everything you wanted to know from
The Opportunist
and
Dirty Red
, you get it. Questions get answered, things get clarified.
Caleb and Olivia have one of the most dysfunctional, fucked up, twisted love stories of all time... And I love it! While reading this, your heart will hurt. Seriously. You may laugh, you will cry, you won't know how to feel. Don't worry, that is a normal reaction for one of Tarryn's books. This book will captivate you from the first word until the last. The writing is brilliant, spectacular.
What does it mean to
'do the right thing?'.
Is it the right thing what is best for others, whats best for your self, what society deems best? Is being selfish wrong, or is it right sometimes? What if whats right for one person isn't right for another?
Caleb Drake has always wanted to do the right thing, but the right thing for whom? He's lived, he's learned, he's doing what
he
has to do now, whether it's right or wrong. I'm just going to throw this out there quickly... In my eyes, Caleb is perfect. This book just solidified that.
"I've come to the conclusion that there are no set rules in life. You do what you have to do to survive. If that means running away from the love of your life to preserve your sanity, you do it. If it means breaking someone's heart so yours doesn't break; do it. Life is complicated — too much so for there to be absolutes."

Caleb has been in love one time and one time only. To Olivia Kaspen. Ten years ago, he fell in love under a tree and has never been the same again. He's been married to an evil bitch, she is still married, life has not been kind to either of them. Every chance they had to be together got screwed up some way or another. Not this time. Caleb has to have Olivia. If he can't have her, he wants no one.
"She's mine. She always has been, she always will be."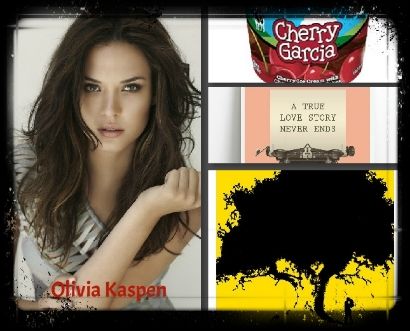 "Lies, it sounds demented to want a woman's lies. But, Olivia loves you with her lies. She lies about how she's feeling, how she's hurting, how she wants you when she tells you she doesn't. She lies to protect you and herself."
Caleb doesn't care what he has to do. This time, he is fighting for Olivia. That the final installment of this fantastic series was written from Caleb's p.o.v. was the icing on the cake. I needed to know what happened in the past from his perspective. Caleb has always been in love with Olivia. All the things he did in the last two books, mistakes he made, he had his reasons. Caleb will do anything to get Olivia back. Anything. He makes that very clear to her.
"I'll do whatever I have to do to protect you. I'll lie, cheat, and steal to make you okay. I'll share your suffering, and I'll carry you when you're weighed down. I'll never leave you, not even when you ask me to. Do you believe me?"
There are so many obstacles in the way of Caleb's happiness. Noah is obstacle number one. With the problems he and Olivia are having, the game changes a bit. Leah is also a huge obstacle. I would love to say that the crazy, dirty bitch stayed away and didn't cause any trouble this book, but I would be lying.
I don't wan to go into to much detail over the story line. So much happens, you don't want it spoiled. One thing is certain, prepare for another mind fuck...
You will have all kinds of feelings and you won't know what to do with them.

Sometimes, when you fall in love with some one, truly fall in love, you never fall out. No matter what happens, who else you are with, makes no difference. That person is in your heart, your blood, you couldn't get them out if you tried. Olivia and Caleb have that kind of love. They fell in love once, under a tree, and they've never truly fallen out. Neither one. No matter where life took them, who else they may have loved, it could never compare to this once in a lifetime kind of love.
'I don't love anything more than I love you.'

I highlighted the mess out of this book. I am going to share
some
of my favorite quotes:
"Maybe our souls touched underneath that tree. Maybe I decided to love her. Maybe love wasn't our choice. But when I looked at that woman, I saw myself differently."

"She will be your destruction. She's not healthy."
"Then let her destroy me."

"That was the exact moment my heart threaded with hers. It was as if someone reached down with a sewing needle and stitched my soul to hers. How could one woman be so sharp and so vulnerable at the same time? Whatever would happen to her would happen to me. Whatever pain she would feel, I would feel it too. I wanted it — that was the surprising part. Selfish, self centered Caleb Drake loved a girl so much he could already feel himself changing to accommodate her needs.
I fell.
Hard.
For the rest of this life and probably the next.
I wanted her — every last inch of her stubborn, combative, catty heart."

'You're strong. Strong enough to protect your heart and mine, and your heart from mine. I'll give you everything I have because from the day I met you, it's belonged to you.'

"Life does not accommodate you, it shatters you. Love is mean, but it's good. It keeps us alive."

'We're not over. We'll never be over.'
This was a crazy, intense and emotional ride. Heartbreaking. You love these characters, you hate these characters, they are a mess. They are flawed, broken, self-centered, yet beautiful. These characters are far from perfect, but they are real. There is a lot of growth from both Caleb and Olivia in this book. The lies, the truth, the drama, angst, everything about this book is amazing.
The ending. In it was as good as it was going to get for this author. I don't want to spoil it, I was happy enough. Tarryn stayed true to herself and her characters. Could a few different things made it better, sure. Could it have been worse- hell yes. I'm not going to complain. After finishing this book, I was happy enough. I was satisfied. The epilogue left me in tears. My book hangover is like no other.
We are gonna be okay. That's what happens when two people are meant. You just work it out until you are okay.
This book is so compelling, once you start it don't expect to be able to put it down.
There are things about this series I will never forget. The tree. The penny. Cherry Garcia. Peter Pan. Airport Blue. Duchess. This is a phenomenal and unforgettable series. If you haven't read it, now that all 3 books are out, you have no reason not to! One of the most consuming, well written series I have ever had the pleasure of reading.
"Broken people give broken love. And we are all a little broken. You just have to forgive and sew up the wounds love delivers, and move on."
View all my reviews