Bully
by
Penelope Douglas
My rating:
5 of 5 stars
4.5 Crazy good stars!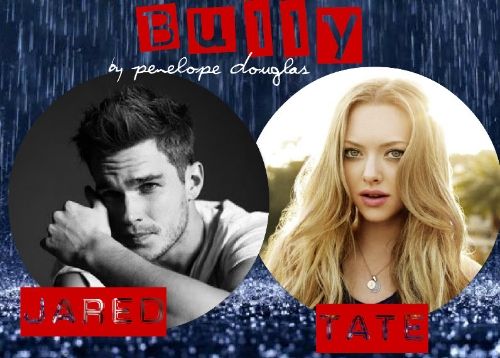 For her whole high school career, Tate has been
bullied
. By one person in particular...
Jared
. Jared is Tate's neighbor and used to be Tate's best friend, but now, he isn't. He is just someone who enjoys making her life hell.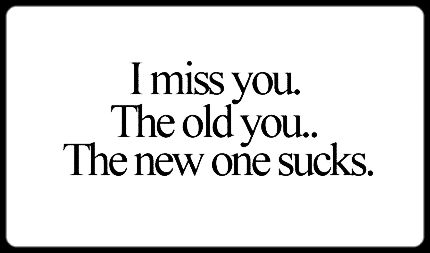 I had loved Jared once, but now I knew, without a doubt, that 'my Jared' was gone.

The worst part about it? The summer before their freshman year of highschool, Jared went to stay with his dad. When he came home, he was different. He wanted nothing to do with Tate. And she has no idea why.
Thats the worst feeling in the world. To be that close to someone, to love them, and for them to start treating you terribly. It's like she doesn't even know him anymore.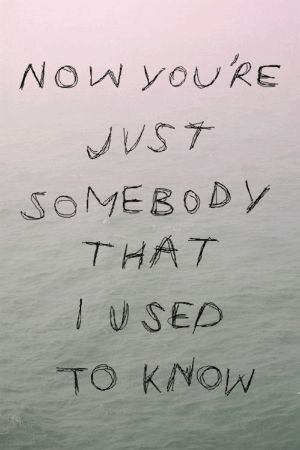 Tate goes to Europe for her whole junior year. She sort of becomes her own while she is over there. She comes home for her senior year, ready to start fresh. She is determined to ignore Jared's antics, have a good year, and make the most of her last year of high school.
She is sick of all of Jared and his friend's crap. She won't put up with it anymore.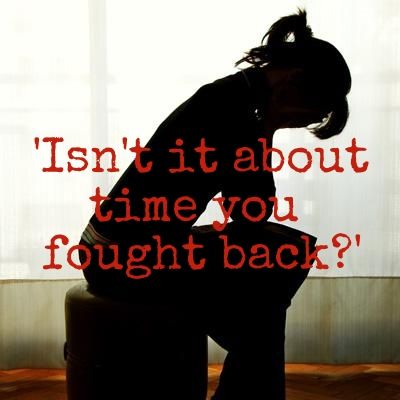 Tate is feisty. Strong willed. Tough. She was an awesome heroine. And Jared... Oh my Jared....
This may make me seem a little crazy- but I will just say it right now.
I LOVE JARED
. Okay, a lot of people loved Jared by the end of the book. Not me. I loved him
the entire time
I read this book. He was a jerk. An asshole. A bully. But there was just something about him that pulled me to him... I was rooting for him the whole book, so yay!
Once he said
"If I ever lay my hands on you, you'll want it."
I was a goner. Let me throw this out there. I don't like 'bullies'. Picking on people for any reason is not cool. There was just something about this guy... you could tell he and Tate had a love/hate thing going on, and I could tell there was some reason he was acting the way he was.
After Tate starts sticking up for herself, things start to change for her and Jared. Not at first, at first he is still just as determined to piss her off as ever. He even messes around with her best friend just to get a rise out of her. As the story builds, you can't help but notice the sexual tension between these two, and the protectiveness Jared has over Tate. Eventually, things between them escalate.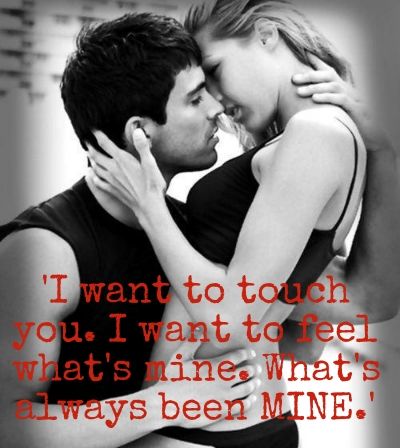 This is hard for Tate to come to terms with. On one hand, this guy was her best friend for years. She has always loved him, she is very attracted to him. She just doesn't think she can trust him. Jared still isn't ready to open up to Tate. He doesn't feel like he can tell her why he has been the way he has been all those years. All he can do is apologize.
"I won't hurt you. I'll never hurt you again. I'm sorry."
But is that ever going to be enough for Tate? Can she ever trust Jared, or is it all just some ploy to get to her again?
Once I started this book, I had trouble putting it down! It captivated me from the beginning. This is a topic not everyone is comfortable reading about, but I think it was pretty awesome that she went with it. And for being a YA book- there was some really nice steam in there ;))
An emotional story about love, friendship, standing up for yourself, and forgiveness. A wonderful debut novel!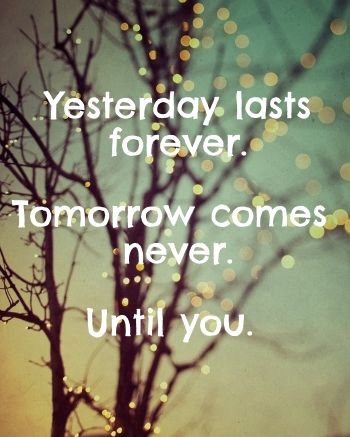 View all my reviews