I just read THE BEST book the other day... It's a debut novel by Abi Ketner and Missy Kalicicki and it's due to be released on June 28th, 2013. It is a MUST READ!!! Especially for fans of dystopian, but I think anyone reader will love this! It was comparable to 'The Hunger Games' (but in my opinion, it was better than HG). I just loved it!
Branded
by
Abi Ketner
My rating:
5 of 5 stars
5+++ AMAZING STARS!!!
What can I say about this book... I feel like anything I write isn't going to do it justice. I read it 4 or 5 days ago and I'm STILL trying to come up with something good enough. I was blown away. Incredible, Phenomenal, Amazing... those are the first words that pop into my head! This is one of those books I will be recommending to anyone and everyone!
This is Lexi's story.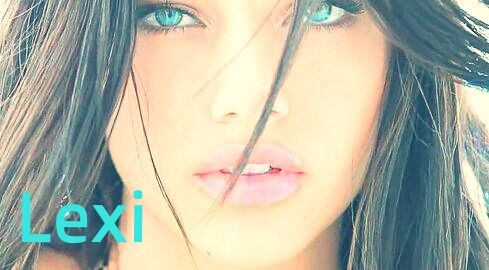 The world is different now. Years ago, after WWV, the justice system was revamped by 'The Commander.' People no longer have trials, there is no 'innocent until proven guilty.' If you are accused, you are automatically a Sinner and placed in the Hole. It doesn't matter if it's true or not, thats just the way it is.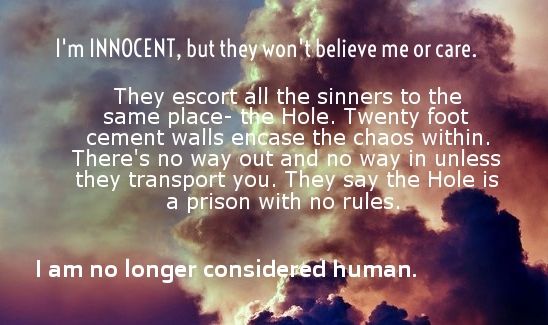 Once at the Hole, you get Branded. It is a painful process. You will forever be identified by your sin.
At what point do they believe what's been branded on their skin instead of just knowing who they are inside?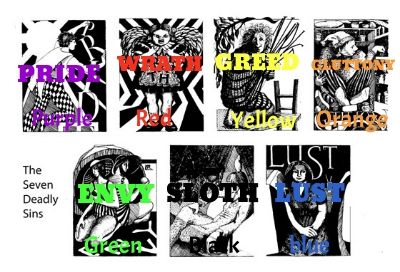 The Commander is under the impression that these seven sins lead to the destruction of civilization, so if you are accused of one, you are branded that color. Lexi is branded blue. She is wrongfully accused, but she doesn't stand up for herself. Would it matter if she did? Probably not. She has her reasons for not fighting...
The Hole had to be better than the hell she was already living in.
Each of the Sinners are assigned a guard. It is the guards responsibility to make sure the Sinner stays in line, gets to work and back etc. Having a guard doesn't mean much in the Hole. People die every day.
Lexi's guards name is Cole.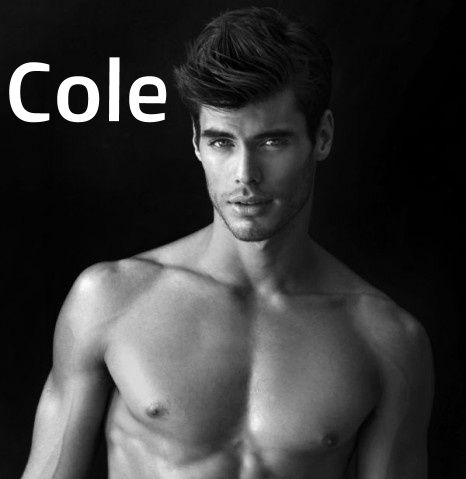 Cole is
amazing
. If Lexi had any other guard besides Cole, she would be doomed. Cole figures out pretty quickly that Lexi is different than most of the other Sinners. Cole is most definitely different than other guards. He shows that pretty quickly with how he treats Lexi, and the things he does for her (Alyssa ♥). They start to fall for one another. But it's not safe for either one. Relationships between Sinners and guards have severe punishment. Torture. Death. The feelings they have for one another are scary.
The consequences of them being together could be dire.
"I never planned on falling for you. You were just an assignment. But it just sort of happened and now look where I am. Stuck between two walls that won't budge either way. I'm trapped by you and my obligations as a guard."
It's official. Cole stole my heart. There is just something about this guy, he had me swooning like no other. He was protective of Lexi from the beginning. The things that came out of his mouth...
"You showed me what it's like to really care about a person for the first time in my life, and now that I have you, I'm not going to let you go."
Lexi is one of the toughest heroines I have ever come across. She has been through so much in her life, yet she still is able to survive, to love, to help. She is a courageous. She is a survivor.
Whatever the cost, I'll fight. This is as ready as I'll ever be.
The relationship between Cole and Lexi was a big part of the book, but there was another part just as big. There is a war going on. The people of the Hole are fighting back. There is destruction, violence, etc. This is not a happy story. It can be down right gruesome at times, but its also very beautiful. Lexi has a choice to make. For her- the choice is easy. If Lexi has any chance of getting free, of being with Cole, she has to fight.
There were so many twists and turns at the end, some things I really didn't see coming. I had so much going on the day I read this, but every thing else went on hold. I couldn't stop reading once I picked this up, and you won't be able to either. The ending wasn't a cliffhanger, but I am still very anxious to read the second installment!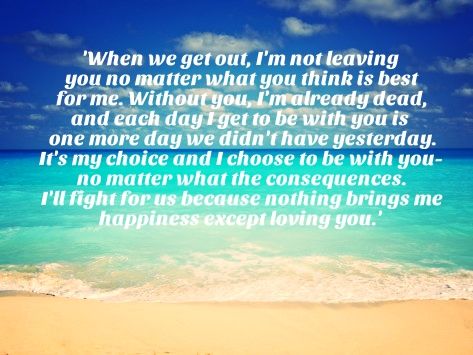 This is by far one of the best books I have read this year. It's one of those books... 5 stars is just not enough! It was emotional, moving, powerful, and just all around a great read. The writing was fantastic. It has love/romance, some violence, suspense, it's a dark read, but it also had some moments that were completely heartwarming. I would recommend this to anyone who enjoyed 'The Hunger Games', but personally, I feel that this was MUCH BETTER than 'The Hunger Games.' I can't believe this is a debut novel. Lexi and Cole's story touched my heart. The next book can't come out soon enough. This book is to be released on June 28th, 2013 and I would recommend EVERYONE pick it up and read it! It was
that good!
**ARC provided by authors via NetGalley in exchange for an honest review**
View all my reviews