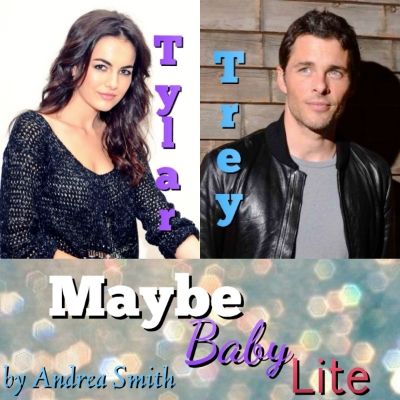 Maybe Baby Lite
was just the kind of book I've been looking for! Full of mystery, suspense, angst, steam, passion and love. An all around great read!
Tylar Preston hasn't had the easiest life. She grew up in Kentucky with her neglectful and horrible mother. But now, she's on her own. She is in Virginia for college. Tylar takes a summer job at Sinclair Stables. She loves horses, so it is the perfect opportunity for her. While she is working, she meets Trey Sinclair...
Trey is a sexy as hell alpha male who happens to be an attorney in Atlanta. He is home for part of the summer to make sure the stables are being run properly while his parents are out of town. Trey is taken with Tylar right away. He see's her with his prized horse and he wants to know more about her. After an incident in the pool where Tylar gets hurt, Trey becomes a bit overprotective of her ('bit' may be an understatement...)
Tylar and Trey develop a connection, they have some major chemistry. But readers beware... there is a lot of back and forth between the two, angst, sexual tension.
Trey is a bit of a control freak, and I like that about him.
"I rather like it when you take charge."
"You do?"
"Of course; just as long as you only do it when I let you"
Although Trey makes it very clear to Tylar he is not ready for any type of serious commitment/relationship, these two get together. And it is HOT.
He wanted no complications, I got that, but sometimes it was the complications that made life interesting.
Tylar has trouble dealing with Trey's controlling behavior at times. Her age and maturity level can come out towards the beginning of the book. She doesn't like to be told what she can and cannot do, and she acts out a bit. She doesn't know exactly where she stands with Trey and that scares her. She is starting to fall for him...
Their relationship is complicated. Exactly what Trey didn't want. He has things in his past that make him this way. Tylar knows he was once engaged, but he never talks about it. No matter what state of their relationship is in, one thing never changes. Trey wants to protect Tylar. Protect her from her nightmares, the demons of her past that are starting to come back to haunt her. As much as Tylar doesn't want to admit it, she wants Trey in her life. She needs him. One drunken night in the stable will change everything between them.
Miscommunications arise, Trey assumes something happened that didn't and Tylar never corrects him. She goes back to Kentucky. She is off on her own. She has her friend Gina in Atlanta, but no real family left. Her family issues are still a mystery for now. But she is determined to make it on her own. Trey realizes his mistake and he knows he can't be without Tylar. He didn't want to... but he fell in love with her as well. He just needs to prove it to her. That she is the only one he wants.
"You're mine, Tylar. Don't ever forget that. You're mine."
As Tylar and Trey's relationship moves forward, more secrets come to light and some crazy things are revealed.... I can't wait to read the next book and see what happens next with Trey and Tylar!
I've read Andrea Smith's G-man series and I really enjoyed them. I have to say, I think I liked this one even better! Trey is just amazing. I love him! There is never a dull moment in this book. The story, even though it's lite was still a little on the long side, but it never lagged or dragged for me. It had a good pace and kept me engaged throughout the entire book. So much more than a romance between Tylar and Trey. Their journey is about love, trust, understanding, communication and that connection. It is full of lust, steamy and passionate sex, suspense, mystery, drama and angst. Trey and Tylar don't have the easiest relationship, but neither one is willing to give up on each other. I'm excited to get more of my questions answered and see Trey and Tylar's relationship progress in
Baby Love Lite
.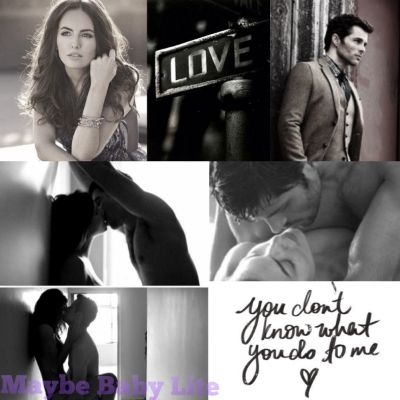 ***ARC provided by author, Andrea Smith, in exchange for an honest review***
Here are the purchase links (ALL $0.99 for a limited time) and the links to my other reviews :D