A few weeks ago, I listneted to an audio book called 'Taking the Reigns' and became obsessed with the teenage drama and addictive writing! I'm in love with the Rosewood series, and since I'm not sure if many of you have heard of Katrina, I wanted to share her books with you all! The first book in the series is FREE so be sure to give it a go!
About the author:
A survivor of adolescence, Katrina Abbott loves writing about teens: best friends, cute boys, kissing, drama. Her main vice is romance, but she's been known to succumb to the occasional chocolate binge. She may or may not live in California with her husband, kids and several cats.
Taking The Reins, Book 1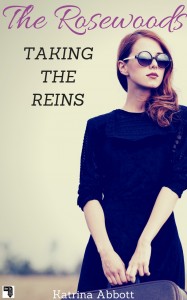 Brooklyn Prescott (if that's even her real name) is the new girl at The Rosewood Academy for Academic Excellence, now that she's moved back to the States after two years living in London.
Rosewood, a boarding school for children of the rich and famous and known for its celebutantes, is missing just one element important to any junior's education: boys. But luckily for Brooklyn and the rest of the Rosewood girls, there's a boys' boarding school, The Westwood Academy, just a few miles away.
On her very first day Brooklyn meets Will, a gorgeous and flirty boy on campus to help with move in. But is he who she thinks he is? And what about Brady, the cute stable boy? Or Jared, the former child actor with his grown-up good looks, who can always make her laugh? As Brooklyn settles in at Rosewood, she's faced with new friends, new challenges and new opportunities to make herself into the girl she always wanted to be. Whoever that might be.
Masquerade, Book 2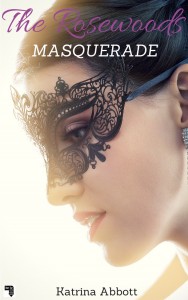 Halloween is coming and everyone knows what that means: costume party! For Brooklyn Prescott, the best thing about being the new school liaison was supposed to be planning the Halloween dance. Who doesn't want to escape herself, even if it's just for one night? But The Rosewood School for Academic Excellence has banned costumes and now Brooklyn's faced with the possibility of her first event being a total flop. Not to mention that she's planning the dance with Dave, the sexy and neglected boyfriend of her roommate, Emmie. Awkward!
It's not like planning the dance is her only concern either. On top of classes she's got equestrian team practice, and Coach Fleming has been acting very oddly. Talked into sneaking out to collect some intel with her friends, Brooklyn may have stumbled onto a huge, juicy secret that could involve the coach in a potentially career-ending scandal. And then there's Jared, who seemed to be into her, but has suddenly disappeared without a trace – not even a text message.
Things at Rosewood are getting complicated for Brooklyn, just as she's starting to fit in. The more she tries to uncover the secrets surrounding her, the more she realizes that her friends and even the faculty are all wearing masks. Does she dare look underneath them? Or does she put on one of her own?
Playing the Part, Book 3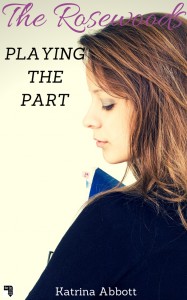 Kaylee Bennett has never felt like she really fit in at The Rosewood Academy for Academic Excellence, but this year she feels even more like an outsider. Life has done a one-eighty for Kaylee and as she returns to the posh school for girls, she can't bring herself to tell her secret to her friends and definitely not her long term crush, Phillip Carson. Not that Kaylee could ever imagine he would be attracted to a quiet bookworm like her anyway. But then there's Declan Ryan, the gorgeous exchange student who seems to be interested, until Kaylee finds out his secret and why he might actually be into her, and it has nothing to do with her charm or love of English literature.
To complicate matters, Kaylee gets stuck running the school's production of Romeo and Juliet, directing both Declan and Phillip with the help of Rosewood's sexy first year teacher, Mr. Stratton—as if the Westwood boys weren't enough of a distraction!
Determined to stay away from Declan and make things work with Phillip, Kaylee isolates herself from her friends and hides out in the house of cards she's built to protect herself, but how long will it stay standing?
Reading Between the Lines, Book 4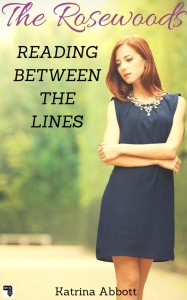 Brooklyn Prescott is starting to settle into life at The Rosewood School for Academic Excellence. Now that the masquerade ball is over and was a total success (whew!), she can return to her non-party planning life! She's dating Jared officially now that he's returned from Japan, and he's even asked her to read his memoir of his life as a child actor, a great honor for Brooklyn, the wannabe journalist.
But just as things seem like they're sliding into place, Emmie breaks up with Dave, who is suddenly showing interest in Brooklyn. More confused than ever, Brooklyn doesn't know what to do—stay with the great guy who is obviously into her, or take a chance with the one she's been crushing on since her first day on campus and risk alienating her friend and roommate? And what about Coach Fleming, who she has to resist every single day at equestrian practice?
One kiss starts the ball rolling and a second changes everything, causing a chain of events Brooklyn never could have imagined. As the holidays approach, Brooklyn needs to figure out who and what she is most thankful for. But then who she really is catches up with her and turkey dinners and horse shows are nothing compared to suddenly being faced with a life or death situation.
This Point Forward, Book 5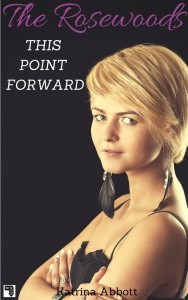 Emmeline Somerville is the resident philanthropist at The Rosewood Academy for Academic Excellence. She cares deeply about human rights, animals, the planet and most of all, her friends at Rosewood. But sometimes caring so much about other people means the one person you should care about most—yourself—gets overlooked. Now that her former boyfriend Dave is with her roommate Brooklyn, Emmie tries to move forward, but it's hard because maybe she wasn't completely over Dave and perhaps she isn't completely okay with him and Brooklyn dating. Or maybe the worst part is being left behind.
To add to Emmie's troubles, in a moment of panic, she's made an accusation against a member of the community—a troubled boy with a mysterious past—and now she must face the consequences of her split-second decision. Consequences she never could have seen coming. Consequences that will change both of their lives forever.
And then there's Rob, Brooklyn's older brother and the new handyman working on campus at Rosewood. He's gorgeous and funny and shares Emmie's love for movies. Sort of. What at first seemed like a fun way to pass time starts to turn into more than either of them bargained for. And when the Christmas holidays arrive, Emmie has to say goodbye to her friends and Rob to face the holidays on her own.
Making Ripples, Book 6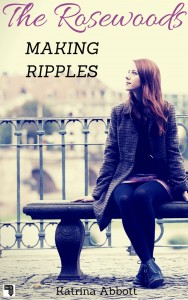 Since Thanksgiving, life has gotten very complicated for Brooklyn Prescott. After being whisked away from Rosewood because of a threat on her life by terrorists—the bad guys her father is working hard to eradicate—she finds herself back in London. Now she has no friends, no boyfriend and is basically under house arrest courtesy of her father. But he's just trying to keep her safe now that the unforgiving press splashed her picture all over the tabloids after seeing her with the famous Declan, known as 'the Dashing Duke.'
Brooklyn has gone from being on the cusp of having it all to having the life of a hermit.
Trying to make the best of things, she uses her Christmas gift from her parents—a Moleskine notebook—to start writing, and even finds an intriguing subject to write about: the strange man who sits outside her window for hours at a time. As she creates his fictional story in her room at night, she starts to discover the real one by day. But as life begins to imitate art (or is it the other way around?), Brooklyn realizes she is in way too deep with this guy.
And what about the boys she left back at Rosewood? Will she ever see them again? More importantly, will they ever be able to forgive her for what she did?
Acting Out, Book 7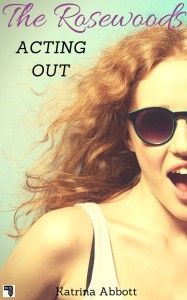 Seychelles Spencer — Chelly to her friends — is the resident bombshell at The Rosewood Academy for Academic Excellence; Westwood boys want her and Rosewood girls want to be her. But being the popular girl isn't everything it's cracked up to be, especially when that girl is all an act. Oh, she's not exactly lying about who she is, it's just that the confident, outgoing exterior is quite different from the girl inside.
Not that it's ever been a problem for Chelly. Until now. Because now that she sees her friends settling down with boyfriends, she's decided she no longer wants to be the carefree girl who gets all the boys' attention. Now she wants to draw the attention of one guy and get herself a steady boyfriend.
But before she can make that happen, a game of truth or dare that was supposed to be stacked in her favor goes terribly wrong and Chelly finds herself at the center of a dare that will make sure she never gets a guy. Still, she's determined and will do whatever it takes to get herself a guy of her own.
But who? And at what cost? And most importantly, is she ready to drop the act?
Hitting the Target, Book 8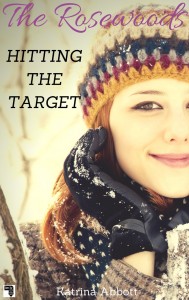 Brooklyn Prescott couldn't be happier now that she's returned to The Rosewood Academy for Academic Excellence. She has her friends back, has returned to equestrian training and she's just about to turn eighteen. If only she didn't have that Brady complication in her life, everything would be perfect.
But not only is that complication still there, Brady's become even harder to resist after Brooklyn's time away from him; absence makes the heart grow fonder after all. Plus there's that birthday gift he gave her that just about melted her heart. At least he's not her coach while he's recovering from his injury, so keeping her distance is somewhat easier.
That is, until a stolen kiss crushes her resolve. Then Brooklyn's past meets her present in a heart-stopping moment that threatens to topple her carefully constructed house of cards. Brooklyn's half-truths all start to come back to haunt her and she realizes that part of being an adult is dealing with consequences, even when that means hearts get broken.
Turning the Page, Book 9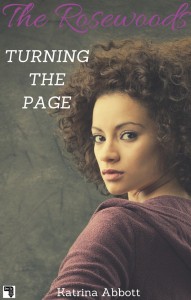 Celia Thomas should be living a charmed life; as the niece of Hollywood's current it guy, whose whole family is on the payroll, she doesn't have to worry about money or future job prospects. Except maybe she doesn't want to go into the family business. Although with her marks being what they are, there's a chance she won't even finish her year at The Rosewood Academy for Academic Excellence, let alone find her perfect career. After years of just skating by, she's now flunking everything and the dean isn't going to stand for it for much longer.
At least her romantic prospects are looking up as things start to heat up in the kitchen with Shane, her student supervisor. Then, Evan Jenkins, or Jenks—another long-time crush—starts showing interest. Two guys; what a problem to have! But Celia knows she needs to focus on her marks because getting the boot from Rosewood will kill all her chances at romance and finding a happily ever after. Knowing she can't do it on her own, Celia hires a tutor, but in many ways that just complicates things even more.
It seems the only things she can count on are her friends: her Rosewood girls and the new tutor who seems so worldly and knows a lot more than just algebra and history. But can the girl who seems to have everything really have it all?
Crossing the Line, Book 10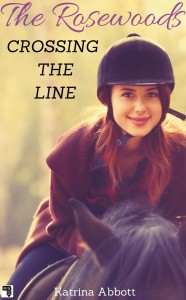 The school year is winding down at The Rosewood Academy for Academic Excellence, but Brooklyn Prescott is nowhere near ready to leave her friends behind to go home for the summer. Also, there's that unfinished business with Brady–she can't leave for the summer with how things are between them now. But how is she supposed to get through to him when he won't even talk to her to let her explain? Not to mention that he's moved on and found someone else, a mystery girl that no one knows. The best Brooklyn can do is try to put it all behind her and move on. At least she knows that when she's ready, there's someone in the wings waiting for her, someone who makes her laugh and wants to spend time with her. He may not be Mr. Right, but as Brooklyn's friends tell her, maybe the distraction of Mr. Right Now is just what she needs.
And then there's her writing project with Celia that will hopefully help get her mind off her mess of a love life. Maybe creating a book boyfriend will help her get over the real one that got away. Can she make it through the rest of the year without getting her heart broken again?
Save
Save