The Summer Remains
by
Seth King
My rating:
5 of 5 stars
5 stars!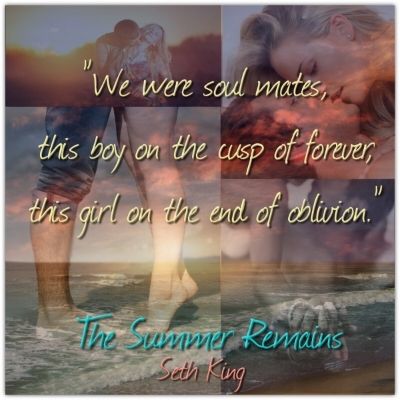 The Summer Remains
is a powerful read. It's not only a book that made me feel, it's a book that made me think, made me reevaluate the way I see people, treat people and I'll be honest- not many books have that effect on me. For that reason alone, I would give this book 5 stars. Add in the fact that the writing had a great flow, it was sad and uplifting at the same time, and was just an all around profound and beautiful read makes me want to give it more than 5.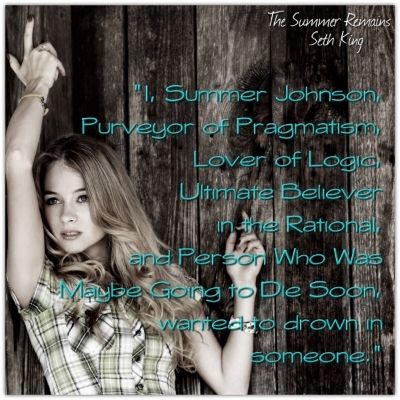 Summer Johnson is one of the most perfect heroines. I liked everything about her. She's 24 and has been living with a life threatening condition her entire life. She has a feeding tube, she has scars, but she doesn't let that dictate who she is and what she wants. She wants love. She wants someone to see her for her. She wants one perfect summer to be herself and find that one person who will love her and accept her for who she is. Then she meets Cooper. The boy who she thinks will change her life forever. Well, the thing is- she's the one who changes him.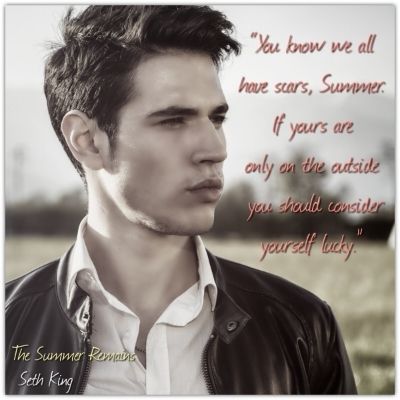 Cooper is the opposite of Summer. He appears to be perfect on the outside, and physically he is. But on the inside, he's scarred. Cooper and Summer develop a beautiful friendship that turns into so much more. I loved watching their relationship grow.
"You are so beautiful," he continued, his voice catching in his throat. "You are so special and important and elegant and smart and kind and worthwhile, and you are so much better than me and everyone else I've ever known in every single way, and you are the only truth I have ever found in this lying world, and I love you to the floor of me, and it breaks me to imagine a future without you in it, and I just want you to know all that, just because."

This book is one I can say with absolute certainty I will never forget. There were lots of tears, but it also left me with a sense of peace. Cooper and Summer's love story is one you don't want to miss out on! And I can't wait to read the novella that was recently released- I had a bit of a soft spot for Hank :)
View all my reviews