"Complicated dynamics, forbidden sexual tension, and untamed passion.
Easily one of my favorite reads."
Gail McHugh, New York Times bestselling author
ABOUT THE BOOK:
An edgy, sexy USA TODAY bestseller about falling for the one person you can't have.
Maise O'Malley just turned eighteen, but she's felt like a grown-up her entire life. The summer before senior year, she has plans: get into a great film school, convince her mom to go into rehab, and absolutely do not, under any circumstances, screw up her own future.

But life has a way of throwing her plans into free-fall.

When Maise meets Evan at a carnival one night, their chemistry is immediate, intense, and short-lived. Which is exactly how she likes it: no strings. But afterward, she can't get Evan out of her head. He's taught her that a hookup can be something more. It can be an unexpected connection with someone who truly understands her. Someone who sees beyond her bravado to the scared but strong girl inside.

That someone turns out to be her new film class teacher, Mr. Evan Wilke.

Maise and Evan resolve to keep their hands off each other, but the attraction is too much to bear. Together, they're real and genuine; apart, they're just actors playing their parts for everyone else. And their masks are slipping. People start to notice. Rumors fly. When the truth comes to light in a shocking way, they may learn they were just playing parts for each other, too.

Smart, sexy, and provocative, Unteachable is about what happens when a love story goes off-script.
BOOK BABES UNITE:


Christy's Review: 5 Stars!
You can call it love, or you can call it freefall. They're pretty much the same thing

.
Eighteen year old Maise is at the local carnival the summer before her senior year of high school when she meets him. Evan Wilke. Evan is a little older than Maise, but that isn't anything new to her. She has had her fair share of older men.

I'm kind of screwed up from growing up without a father,
and I like it when they try to daddy me.
Something about Evan is different. They have a connection that she hasn't had with the other men. She feels something. It's intense. So she runs away from him. Maise doesn't have a great home life. Her father isn't around, and her mother... well it would probably be better if her mother wasn't around as well. She is a dealer, an addict and she makes Maise's life harder than it needs to be. Maise is at school. Her first day as a senior. She walks into her Film Studies class (the only one she is really interested in) and she see's him. Evan Wilke. Mr. Wilke. Her new teacher. Even though it's risky, these two have this pull towards one another. They can't stay away. Such chemistry. Every scene they're together just sizzles. With Maise's issues at home, Evan is the escape she needs. Evan makes her feel things she hasn't ever felt before. She is falling for him.
"I've been obsessed with you since that first night. Not just with you, but how you make me feel." 
"How do I make you feel?" Alive. Real. Valuable. Whole. "Like myself." I said. "More than I've ever been."
 "Who are you?" 
"Your student." 
He shook his head. "No. You're the one teaching me." "Part of falling in love with someone is actually falling in love with yourself. Realizing that you're gorgeous, you're fearless and unpredictable, you're a firecracker spitting light, entrancing a hundred faces that stare up at you with starry eyes."

The characters in this story are real. Flawed. Broken. This was not your typical 'student/teacher' romance. Maise was not your typical sweet, young, virginal heroine. Evan isn't the typical older man either. He has some issues as well. Secrets. Big ones. I feel part of what made Maise and Evan's connection so strong is that they both had that brokenness.


The two carry on their relationship for quite some time. They have a place to get away, which makes it easier. Maise feels things for Evan she never thought she was capable of feeling. With him, she is happy. Free.
'When I met you, my eyes opened. I looked around, and realized I could stand up whenever I wanted. There was firm ground under my feet. That shore in the distance was an illusion. I was already somewhere beautiful.'
Unlike some, Evan is much more worried about Maise in this situation than himself. He doesn't want her future to be damaged because of him. I respected Evan for that. A few other books I've read about student/teacher relationships, the teacher was always afraid of getting fired or how it would look for them. Evan's concerns were much different. As risky as it is, he can't stay away from Maise.
They are in it together 100%. Maise and Evan have to be careful. But they aren't near as careful as they should be. There is always a fear of getting caught. The longer their relationship continues, the riskier things get for them. A true forbidden love story. Unconventional. Controversial.
"I can't hold on to you. You're like that shooting star. Just a trail of fire in my hands."

Is the forbidden aspect of their love what's keeping them together... the risk, the thrill. What happens when that is no longer there?
The last 25% will throw you for a loop! With the secrets, the drama, the lies... can they make it past it all? Against the odds, can they make it work??? What can I say about this book... I can't even pinpoint everything I loved about it. It came out of no where for me. Just an amazing read. I'll start with the writing. The writing style: brilliant. I love this authors voice. It's poetically written. I was captivated by the writing just after reading the first few pages. I highlighted something on every other page it seemed like. Everything flowed perfectly. It was a different writing style, but written beautifully. One of the best debut novels I have ever read. The story was told from Maise's voice. What can I say about Maise??? She is brash, bold, interesting, witty and strong. I am usually a sucker for the hero of the story, and while I liked Evan a lot- Maise stole the book. I love real characters. Even though he frustrated me at times, I did like Wesley. His mom was great, too. Maise's journey was one of self discovery. Discovering her own self worth. Discovering what path she wants to take in life. Who she wants to be. Even more, who she doesn't want to be. I was pulled in from the first page and I couldn't put it down. Books like this make you question things. Whats right and wrong. Just because something is legal, does it make it right? Just because something isn't socially accepted, does that make it wrong? Love books that make you think. I love real, raw and honest books. I loved this book! This story gets an A+ from me ;)
"You should love something while you have it, love it fully and without reservation, even if you know you'll lose it someday. We lose everything. If you're trying to avoid loss, there's no point in taking another breath, or letting your heart beat one more time. It all ends...That's all life is. Breathing in, breathing out. The space between two breaths."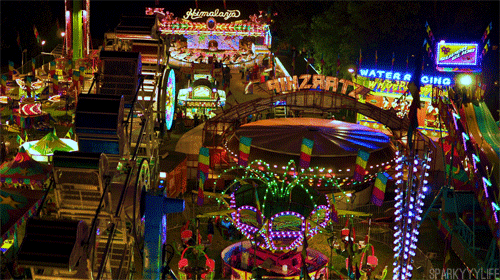 "We have no age. We exist outside of time. We're timeless."
ABOUT THE AUTHOR:
Leah Raeder
is a writer and unabashed nerd. Aside from reading her brains out, she enjoys graphic design, video games, fine whiskey, and the art of self-deprecation. She lives with her very own manic pixie dream boy in Chicago. Visit her at LeahRaeder.com.
"Lyrical, vivid, and poignant, Unteachable is one of the best forbidden romances I've ever read,"
-- Lauren Blakely, New York Times bestselling author
UNTEACHABLE by Leah Raeder
Paperback | On sale: 10/14/14 | ISBN:

9781476786407

| 320 pages | $15.00
eBook |

ISBN: 9781476786414