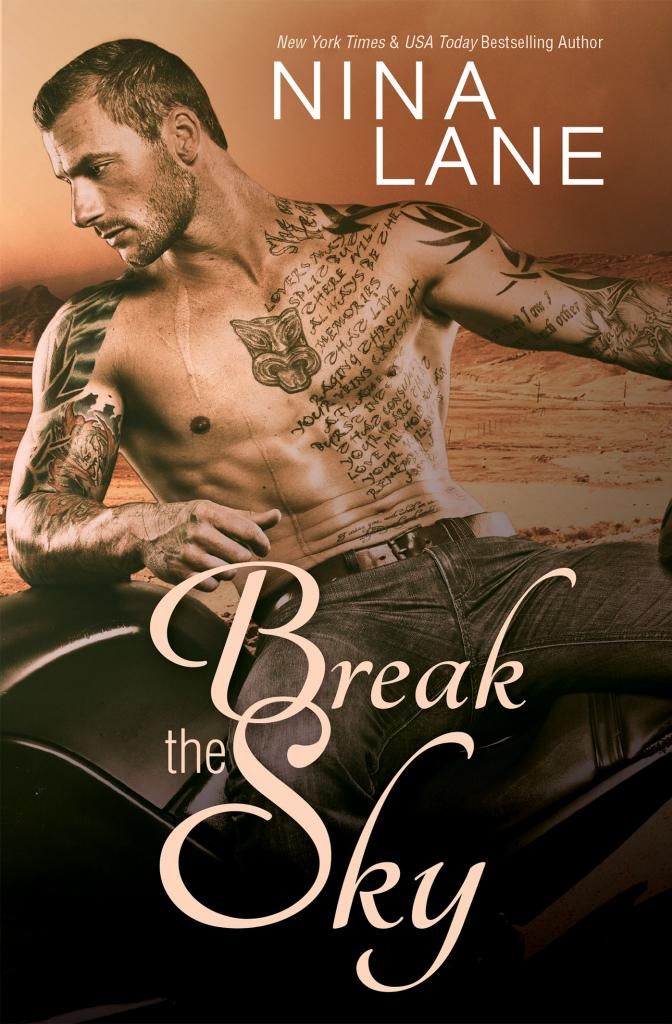 Title: Break the Sky
Author: Nina Lane
Genre: Adult Contemporary Romance 18 +
Publish Date: July 29, 2014
Publisher: Snow Queen Publishing
ISBN: 0990532461 (ISBN13: 9780990532460)
~Synopsis~
"Do you ever let go, storm girl?" he asked. "Ever lose control? Ever surrender?"
"Never," I whispered. "I never surrender."
A smile of both promise and warning curved his beautiful mouth.
"You will."
Atmospheric scientist Kelsey March is under siege. Her tornado research project is on the skids and she's fighting conflict in her university department. So when irresistible bad boy Archer West suggests a hot, wild fling while he's in town, Kelsey is unable to resist his sexy offer.
Kelsey and Archer embark on a intense, exhilarating affair. But soon their differences and private battles encroach on their desire, and Kelsey discovers she is caught in a storm she can't control...
BREAK THE SKY is a standalone Spiral of Bliss spin-off novel from New York Times and USA Today bestselling author Nina Lane.
Purchase Link
Review: 5 storm chasing stars!
Break the Sky is the first book I've read by Nina Lane and I fell in love with her writing. I'll be adding her other books to my TBR and reading those very soon!
Break the Sky is beautifully written with characters you can connect to. I especially loved that Kelsey had blue in her hair! (I have blue streaks in my hair) I liked that she's a professor and rebels by adding that little piece of spunk to her good girl vibe.
Kelsey is trying to get funding renewed for her tornado research program and isn't getting any hits so she goes out to drink her worries away. Only to come across a hot stranger and lose her wits. They share a scorching hot kiss and he sees the conflict in her eyes so he leaves. Only to find out that she is best friends with his brother!
The prologue broke my heart. I think that's what made me connect so deeply to Archer West. This man has been dealt a shit hand and has a rough life because of it. He came to Mirror Lake to talk to his brother, who he hasn't seen in years. They don't get along too well so he dreads going there but he wants to meet his niece so he sucks it up. He doesn't plan on staying real long so he propositions Kelsey.
"I want to sleep with you, Kelsey March. After I kiss, bite, and lick you. After I fuck you deep. After I make you come so hard you scream my name."
Kelsey fights him but eventually loses that battle. He is relentless in his pursuit. I don't think Kelsey really put up much of a fight anyways. ;)
I loved his playfulness.
"Okay. But I have to warn you that I'm still hard."
My heart jolted, my gaze snapping involuntarily to his lap. It was too dark to see anything. I forced my eyes back to his face. Archer winked at me. "Made you look."
Of course once Archer and Kelsey finally get together neither one of them want to quit, they are explosive together. But can they overcome the things that are holding them back?
I loved the storm chasing aspect to this story. I haven't ever read anything like that before and thought it was really cool to read. I really liked his nickname for her too, Storm Girl. I loved watching the romance blossom between these two characters and seeing two brothers connect again after so many years. What can I say, I'm a sucker for men with broken spirits who find that one person to help them heal. Break the Sky is a definite must read and is going on my favorites shelf.
About the Author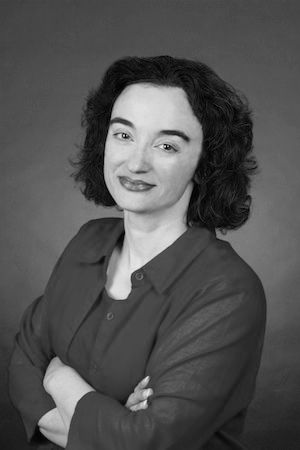 New York Times and USA Today bestselling author Nina Lane writes hot, sexy romances and spicy erotica. Originally from California, she loves traveling and thinks St. Petersburg, Russia is a city everyone should visit at least once. Nina also spent many years in graduate school studying art history and library sciences. Although she would go back for another degree if she could because she's that much of a bookworm, she now lives the happy life of a full-time writer. Nina's novel The Erotic Dark hit #1 on Amazon's Erotica Bestseller list. Spice Box box set which included Arouse was #6 on the New York Times Bestseller list and #13 in USA Today.
Connect with the Author
Remember to sign up for Nina's Newsletter so you never miss a exclusive news.
Giveaway: