Just like Reanell, after reading this book I have to gush about it! One of the best books I have read this year, I highly recommend this one, babes!
Emotional, beautiful, stunning, shocking, amazing. I am at a loss for words. I have been an avid reader most of my life. All through elementary, middle school, high school, college etc I have been reading several books a week. It's not a new thing for me. I'm sure in the span of my twenty seven years I have read thousands of books. Maybe a dozen of those books have effected me the way this book did. I wish I could put it into words how I felt while reading this, but I can't. Not really, not eloquently. To say it moved me, touched me, or made me feel would be an understatement. It is one of the best books I've read this year, hell- it's one of the best books I have read, period.
When we are first introduced to Blythe, she is stumbling home from to her dorm room alone, drunk. It is her senior year of college, yet she is completely alone. She has no friends. She keeps to her self. She is just existing. Something traumatic happened to her family four years ago, and she blames herself. She's never really gotten over it. One day, in the cafeteria she meets a guy named Sabin. He becomes her bff whether she likes it or not. He is just that type of guy. Then, that same day, she meets Christopher, skipping rocks by the lake. Christopher happens to be Sabin's older brother. She feels something. Something for Chris? She doesn't know what the feeling is, but for the first time in years, she feels. Chris and Blythe become fast friends. They share a deep rooted connection. It's almost as if they are being pulled together somehow.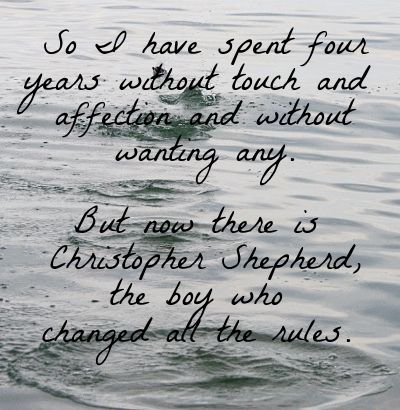 One thing has become crystal clear to me overnight: I have never felt as close to anyone as I do to Chris. It is not from the amount of time we've spent together, but from the strength of the unquestionable bond we share.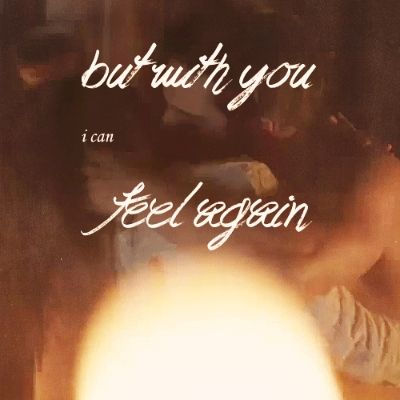 Chris and Blythe's relationship is so difficult to describe. They are friends first, but they share this connection, this unexplainable bond. The more time they spend together, the more you can tell that they both want more. But for some reason, if they get too close, Chris pushes away. Blythe doesn't know what to do about it. Not only is there Chris and Sabin in the Shepard clan, but they have a younger twin brother and sister, Eric and Estelle. Blythe finally feels like she has a family again. Finally, she feels like she belongs. She doesn't want to do anything to mess that up.
I am hit with the enormity of the impact that this family is having in my life. They, and mostly Chris, are saving me. Or teaching me to save myself.
Blythe can tell that some of the Shepards have some issues, they aren't perfect either, but she doesn't care. They love her and treat her like family, and she loves them too.
Other people have problems and haunted pasts, just as I do. I am not alone.
More than anyone else, Chris is able to break down some of Blythe's barriers. Get her to open up in a way she hasn't since her parents died.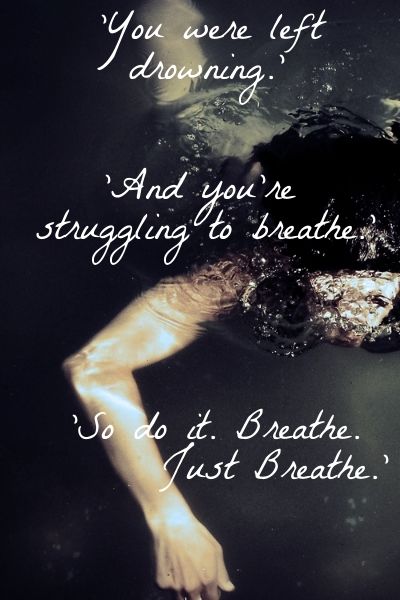 With his help, she is able to breathe again, live again.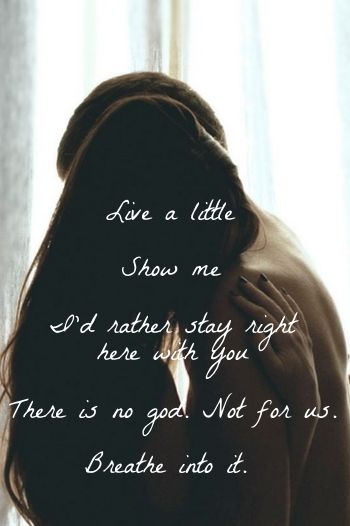 Things are back and forth with these two for a while. Blythe still has her demons, but she seems like an entirely different person now. She cares. She starts to make an effort with her brother, school, her life. Christmas break changes everything between Blythe and Christopher.
After the time Blythe and Chris spend together, they will never be the same. They have this chemistry, and just they are just a perfect fit for each other. I'm not going to go into detail here, but I went from being elated, ecstatic, to freaking heartbroken and destroyed. Park has a way of making you feel like you are Blythe, and your heart is being ripped directly out of your chest. I was devastated. Destroyed. From about 64%- maybe close to 80% I cried/sobbed the entire time. Almost one whole hour of tears. They just wouldn't stop.
'Being with you let me feel, feel everything, and I needed that. I remembered better with you, I healed better with you, and you made... you made everything real.' I stop. Now I really understand. (view spoiler)['And that s why you can't ever be with me, isn't it? I make every thing too real for you.' (hide spoiler)]
Blythe was saved by the Shepard family. Now it's time for her to help save them.
I am going to fight with everything that I am to save him and to save us, but I won't be able to do it alone.
The ending was just... wow. Seeing everything come together like that gave me goosebumps. We had all the pieces, I had most of them put together, but still.
'We're like... puzzle pieces that fit together.'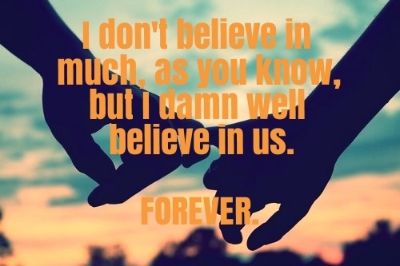 'I love you simply because I do. And that's it. That's the only goddamn thing that matters. I love every single part of you.'
This book... this damn book. The journey is wonderful, beautiful, and intense. Even though you will cry, please know that in the end, everything will be okay. Don't let that scare you from reading this magnificent book. Blythe is such a strong character. Her growth was phenomenal and inspiring. I fell in love with most every character in this book. Blythe, the Shepard siblings, Zach, James, I loved them all. It isn't all devastating, emotional etc, it's very funny at times, and the sex scenes are incredible. You will have all types of feelings while reading this, I was depressed at first, then I felt hopeful. I felt elated, I felt heartbroken, destroyed, happy, sad, and finally- healed. This book will tear you apart, but you will end up whole again. Jessica Park is a superb writer. I loved Flat Out Love, but this is in a whole different league. No matter what type of genre you prefer, I would recommend this book to
EVERYONE.